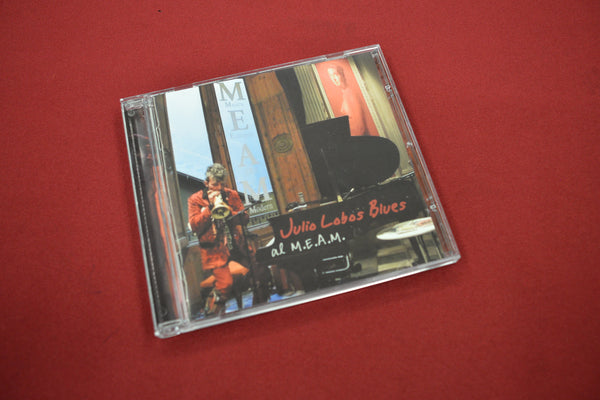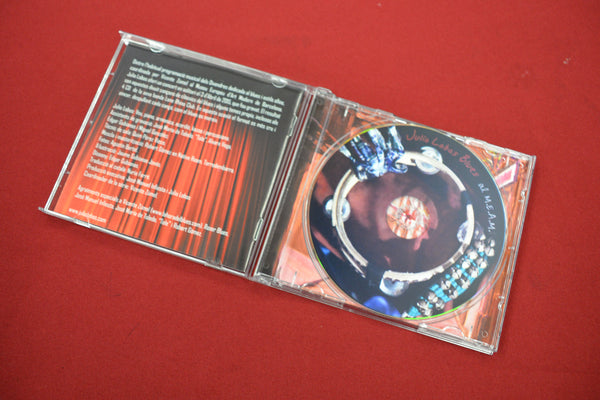 Julio Lobos Blues at MEAM
CD – "Julio Lobos Blues" al MEAM
JULIO LOBOS (1961). Keyboardist, singer, composer, performer, arranger and artistic producer. Since 1978, is part of or collaborated with Carey Bell Blues Band, MANU CHAO, Afrika Bambaataa, P.P. ARNOLD, Lluís Llach, REBELS, Sopa de Cabra and BIG MAMA & THE BLUES MESSENGERS, and over 200 groups and an extensive discography.
18 songs.
CD – "Julio Lobos Blues" al MEAM
JULIO LOBOS (1961). Teclista, cantante, compositor, intérprete, arreglista y productor artístico. Desde 1978 forma parte o ha colaborado con CAREY BELL BLUES BAND, MANU CHAO, AFRIKA BAMBAATA, P. P. ARNOLD, LLUIS LLACH, LOS REBELDES, SOPA DE CABRA y BIG MAMA & THE BLUES MESSENGERS, entre más de 200 formaciones y una extensa discografía.
Ed. 2015 MEAM Blues Music
18 títulos
CD – "Julio Lobos Blues" al MEAM
JULIOL LOBOS (1961). Teclista, cantant, compositor, intèrpret, arranjador i productor artístic. Des de 1978 forma part o ha col·laborat amb CAREY BELL BLUES BAND, MANU CHAO, AFRIKA Bambaata, P.P. ARNOLD, LLUIS LLACH, ELS REBELS, SOPA DE CABRA i BIG MAMA & THE BLUES Messengers, entre més de 200 formacions i una extensa discografia. Ed. 2015 MEAM Blues Music
18 titòls
CD - "Julio Lobos Blues" al MEAM
JULIO LOBOS (1961). Claviériste, chanteur, compositeur, interprète, arrangeur et producteur artistique. Depuis 1978, il a collaboré ou fait partie de Carey Bell BLUES BAND, MANU CHAO, AFRIKA Bambaata, P.P. ARNOLD, Lluís Llach, ELS REBELS, SOPA DE CABRA et Big Mama & THE BLUES messagers, parmi plus de 200 groupes et une vaste discographie.
Ed. 2015 Blues MEAM
18 titres