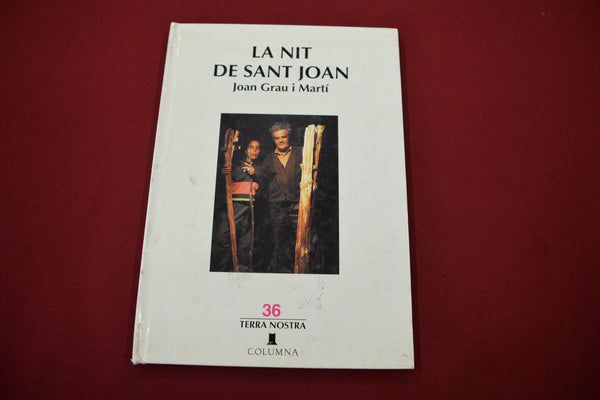 LA NIT DE SANT JOAN, Joan Grau i Martí
La collecció Terra Nostra està dedicada a temes relacionats amb el folklore, els costums o la terra de Catalunya. Entre els 42 títols publicats fins al moment, podem trobar des de la historia del Futbol Club Barcelona, passant per l'espectacle de La Patum de Berga, La Rambla de Barcelona, La muntanya de Montserrat o El wagnerisme a Catalunya entre molts d'altres.
 The collection TERRA NOSTRA (OUR LAND in Catalan) is dedicated to issues related to folklore, customs and land in Catalonia. Among the 42 titles published so far, we can find the history of Football Club Barcelona, through Berga's Patum show, La Rambla de Barcelona, The Mountain of Montserrat, or Wagnerism in Catalonia among others.
"Terra Nostra" Colour book collection 
Issues related to land and traditions of Catalonia.
44 titles
Catalan language
Colección de libros Terra Nostra Color
Temas vinculados a la tierra y las tradiciones de Catalunya.
44 títulos
Idioma catalán
Col·lecció de libres Terra Nostra Color
Temes vinculats a la terra i a les tradicions de Catalunya.
44 títols
Idioma Català
Colection des livres Terra Nostra ColorDes sujets qui parle de catalogne ses tradition et son terre
44 Titres
Langue : Catalane