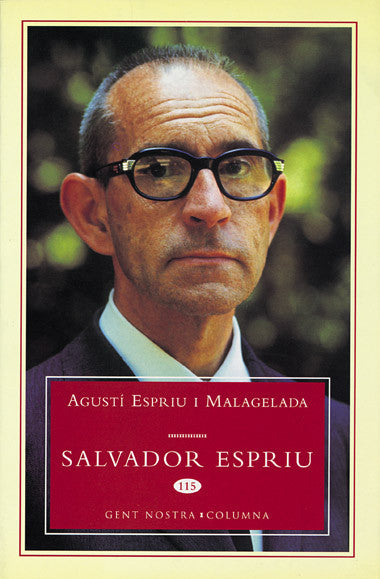 SALVADOR ESPRIU, Augustí Espriu i Malagelada
La collecció Gent Nostra està dedicada a les biografies de les més destacades personalitats del món cultural català en totes les seves expressions. A la collecció, que avui ja porta més de 139 títols publicats, hi trobem biografies d'escriptors, pintors, escultors, cantants, actors, músics, poetes, militars o polítics. Un gran ventall que cap altre editorial ha publicat a Catalunya.
 The book series GENT NOSTRA (OUR PEOPLE in Catalan) is dedicated to the biographies of the most outstanding personalities from the Catalan cultural world in all its expressions. In this collection, now already more than 139 titles, there are biographies of writers, painters, sculptors, singers, actors, musicians, poets, officers or politicians. A wide selection exclusivley published in Catalonia.